Spare straws and cleaning set Drink in the Box (next generation)
Product description
This accessories / parts set only fits on the newest Drink in the Box and contains parts for both formats.
The parts box consists of the following 6 parts:
2 short straws for the 235ml Drink in the Box
3 long straws for the 355ml Drink in the Box
1 cleaning brush (for both models)
The spare parts only fit on the new generation Drink in the Box. Both on the small and large (large) drinking suits.
On the left the old packs, on the right the new drink packs from Drink in the Box. The new drink packs from Drink in the box can be recognized by the print on the bottom right and the two colors in the lid.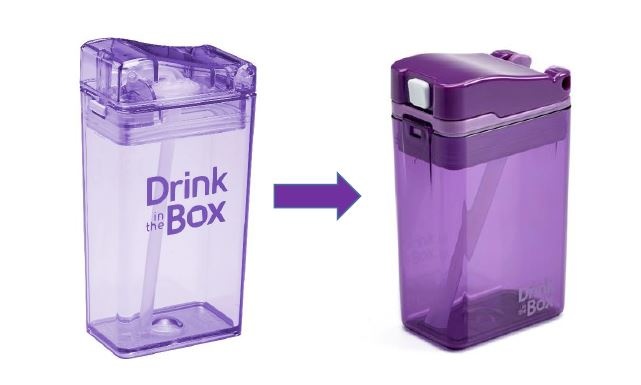 NB available from the end of February 2020.

The new parts set will become available at the end of February 2020. If you are interested send me a message for this, that is possible here (contact form) .

As soon as we receive the parts you will receive an e-mail asking if you are still interested in purchasing them. If you indeed want to buy the parts, you will receive an invoice, after payment we will send you the parts.

 
`
Precidio

€9,95

Precidio

€13,99€16,99
Precidio

€8,95