Shipping and delivery
General information
The delivery times are stated per product for delivery in the Netherlands and Belgium. At the moment delivery is longer than you are used to due to shortage of staff.
After receiving your order and payment, we will process it immediately. Because we have 95% of our products in stock, your order is usually delivered quickly (NL&BE).
You can find the status of your order in your account. If you don't have an account, you can easily create one by requesting a (new) password with the e-mail address you used to place the order. This can be done in 'my account' at the top right of the page.
Please note: In the Netherlands, POSTNL only offers packages to your home once. Then it goes to a POSTNL point near you where it is ready for a maximum of 7 days. Read more here
package convenience
In the Netherlands you can also choose to pick up your order directly at one of the PostNL locations. That's called Package Convenience. You can choose this when ordering. First enter your full (own) address and a number of options for PostNL points in your area will be offered. It will be there for you for 7 working days.
Business order
You will receive an invoice as standard, even if you order as a private individual. If you order for business, you must state the company name and the VAT number of the company during the ordering process. These are then taken over for a business invoice. That all happens automatically.
Wrapping & gift service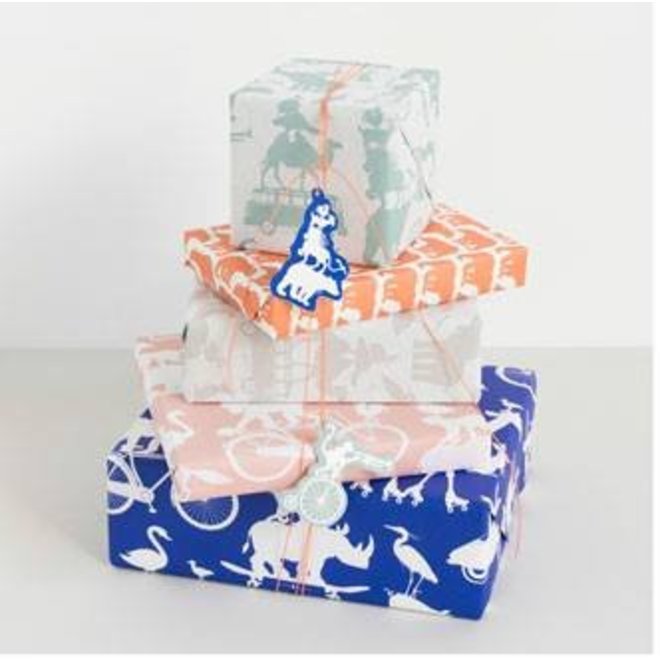 Order online and send a gift to new parents, a birthday person or anniversary. Or send a Sinterklaas or Christmas gift remotely. We also have a wrapping service which you can use to have a gift wrapped. You can choose the theme yourself: birthday, botanical, animals, Christmas or Sinterklaas. The choice is yours, I'll make something fun out of it in all cases. You can enter your own address as the billing address and enter a different shipping address. Then uncheck the box 'shipping address is the same as billing address' and enter the correct shipping address.
You will of course be kept informed of the journey of your package with the automatic track & trace link that you receive from us.
Shipping costs and countries where we deliver
Your contribution to the shipping costs is listed below.
Country

Contribution shipping costs

Delivery time

 

Netherlands

€5.50

1-2 working days

†

Belgium

€ 7,95

1-2 working days

†

Europe Zone 2:

Austria, Denmark, France, Ireland, Luxembourg, Sweden

€16.50

3-7 working days

†

 

 
** per package of max 12 kilos, for every 12 kilos on top of that, 1x shipping costs are charged extra.

* per box of max. 100 x 50 x 50 cm* and or max. 23 kg

'World' and EU:

USA, Canada &

Cyprus

€30 + €5 per kilo extra

7-10 working days

 
Please state the full dispatch address in your shopping cart to view the rate in your area.
Exchange and return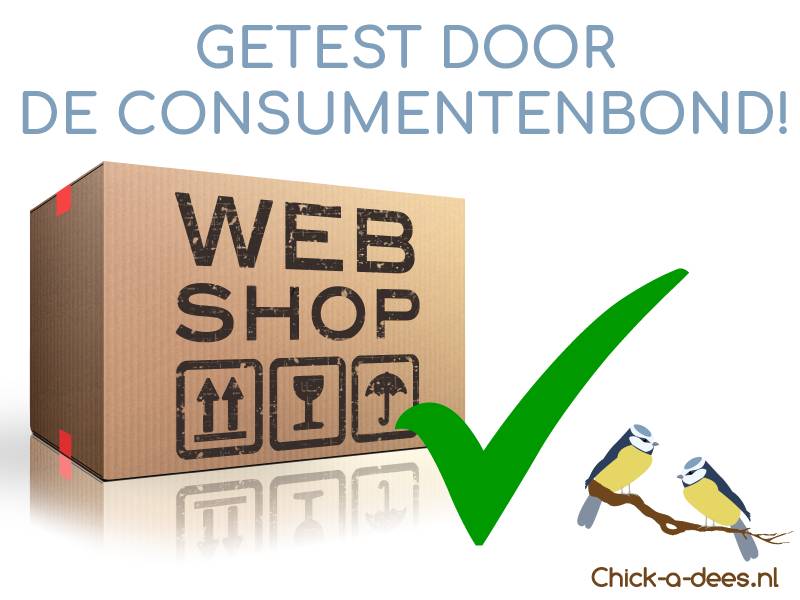 We adhere to the European regulations for online shopping and apply the general terms and conditions of Stichting Webwinkelkeur. This is checked by the Webwinkelkeur Foundation. If we do not comply with the rules, our certification will expire. The procedure for exchanging or returning products can be found here .
Our return procedure has been tested by the Consumers' Association (April 2018). You can read their findings in our blog
* discount does not apply in conjunction with other discount codes or customer discounts. The discount code can only be used during your order and not after. A discount code will therefore not be applied retroactively.