Shipping and delivery
Covid-19 Pandemic
Due to the Covid-19 Pandemic it is not possible to send mail and parcels to certain countries . The latest information on the restrictions can be found here.
PostNL our shipper, has more information on Covid-19/Corona here.
Shipping costs and delivery times
The delivery times are stated per product . Generally it is 1-2 business days but there are a few products with a longer delivery time, but the delivery time is stated on all our products.
After receiving your order and payment, we will process it immediately. Because we have 95% of our products in stock, your order is usually delivered quickly (NL).
You can find the status of your order in your account . If you do not have an account, you can easily create one by requesting a (new) password with the e-mail address with which you placed the order. This is possible in 'my account' at the top right of the page.
Please note: from October 16, 2019 in the Netherlands, POSTNL offers packages to your home only once. Then it goes to a POSTNL point in your area where it is ready for a maximum of 7 days . Read more here
Convenience
In the Netherlands you can also choose to pick up your order directly at one of the PostNl locations. That is called Pakjegemak . You can choose this when ordering. First enter your full (own) address and a number of options of PostNL points will be offered in your area. It will be there for you 7 working days.
Business orders
You will receive an invoice as standard, even if you order as a private individual.
If you order for business you must state the company name and VAT number of the company during the ordering process. These are then taken over for a business invoice. That all happens automatically.
Shipping costs
Your contribution to shipping costs is listed below.
Country

Contribution shipping costs

Delivery time

 

The Netherlands

€ 4.95

Free with orders over € 100

1-2 business days

*

Belgium

€ 7.95

1-2 business days

*

Germany

€ 7.95

2-3 business days

**

Austria

€ 10.75

2-3 business days

**

Denmark

€ 10.75

3-4 business days

**

France

€ 10.75

2-3 business days

**

Monaco

€ 10.75

2-3 business days

**

United Kingdom

€ 10.75

2-3 business days

**

Czech Republic

€ 10.75

3- 5 business days

**

Slovakia

€ 10.75

3-5 workdays

**

Bulgaria

€ 16.50

4-7 business days

**

Estonia

€ 16.50

4-6 business days

**

Latvia

€ 16.50

4-6 business days

**

Lithuania

€ 16.50

4-6 business days

**

Ireland

€ 16.50

2-3 business days

**

Portugal / Spain

€ 16.50

3-5 workdays

**

Sweden

€ 16.50

2-3 business days

**

 

 
** per package of max. 12 kilos, with every 12 kilos in addition 1x extra shipping costs.

* per box of max. 100 x 50 x 50 cm * and or max. 30 kg

'World'

€ 30 + € 5 per kilo extra

7-10 business days

 
Exchange and return
We abide by European regulations for online shopping and implement the general terms and conditions of Stichting Webwinkelkeur. This is checked with us by the Webwinkelkeur Foundation. If we do not comply with the rules, our certification will expire. The procedure for exchanging or returning products can be found here .
Our return procedure has been tested by the Consumers' Association (April 2018) You can read their findings in our blog .
Worlwide shipping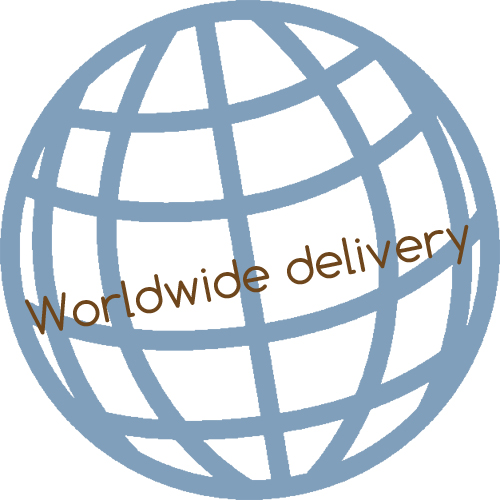 We ship worldwide, please state the full dispatch address in your shopping cart to view the rate in your area.
SaveStoreStoreStoreStore
StoreStoreStore
Save
Bewaren