Spare parts set Drink in the Box
Product description
This accessories/parts set only fits the latest Drink in the Box and contains parts for both sizes.
The parts box consists of the following parts:
2 short straws for the 235ml Drink in the Box
3 long straws for the 355ml Drink in the Box
1 washer (fits both models)
1 mouthpiece with valve (fits both models)
The parts only fit the new generation Drink in the Box. Both on the small and the large (large) drinking packs.
On the left the old packs, on the right the new drinking packs from Drink in the Box. The new Drink in the box drinking packs can be recognized by the print at the bottom right and the two colors in the lid.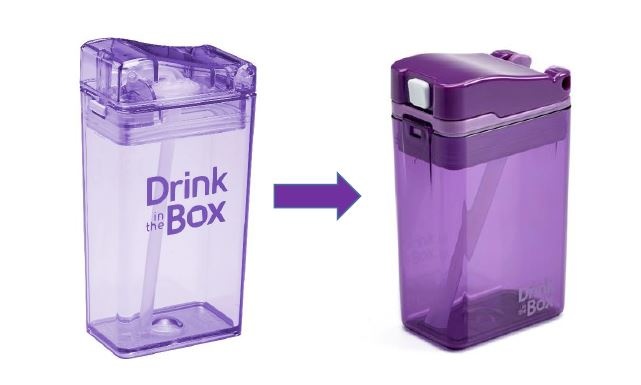 Handig als het drinkrietje gaat lekken of stuk is, zoals bij ons. En fijn dat ik het pakje in Boskoop kon ophalen.

Hadden meer drinkrietjes in 1 doosje mogen zitten

By e p.

25 / Oct / 2020

Nette en snelle levering!
`
Precidio

€9,95