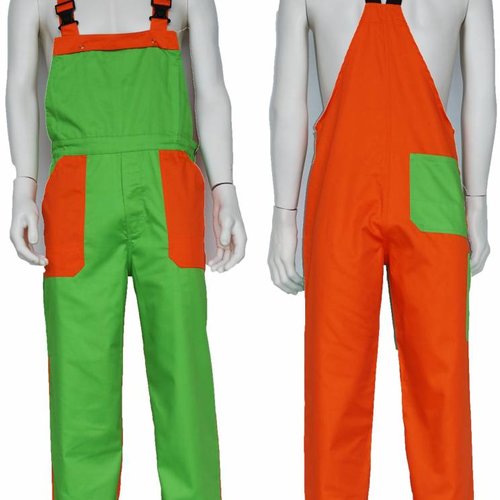 Brightly colored garden pants for carnival, bachelor party or tent party. There is something for you.
A brightly colored garden pants in one color, two colors or even in four colors is great for. Which do you choose? The Dutch garden pants, the two color garden pants, one with fringes or are you going to decorate the garden pants yourself? Success assured!
On the chest is a large box of buttons, handy for storing precious items. In addition, there are two pockets and a pocket pocket.
Print Ludwig Text or Logo? You can easily print a lyric text or name. For logos and the like, please contact our printing options.