Waterproof softshell pants | blue
Product description
Comfortable blue softshell rain pants. On cold days an ideal waterproof pants for endless fun in cold and wet weather.
Properties
softshell children's rain pants with elastic foot
Bio Finish water and dirt repellent coating
Waterproof up to 8,000 water column (see explanation)
Breathability 3000gr / m2 / 24 hours
good fit and great freedom of movement
reflection on the front and back
elastic in the waist and legs
Composition and washing
100% Polyester
dirt and water resistant coating
without environmentally harmful chemicals
40 degrees washable
do not use fabric softener
not in the dryer
Size chart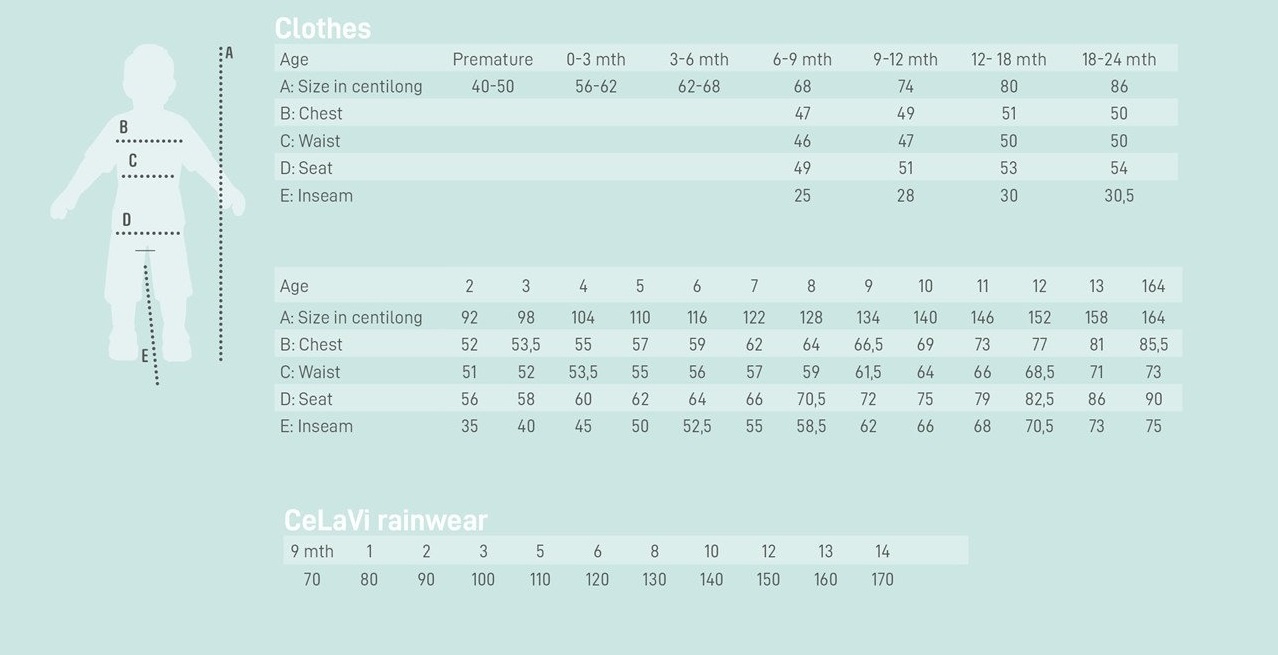 BioFinish
When buying outerwear, high quality is important and suitable for different weather conditions. Since children often play outside for several hours in a row, it is important that they do not get wet and cold. A coating and impregnation is used to make the outerwear waterproof or water-repellent.
BIONIC FINISH ® ECO, is a recognized symbol that indicates that the impregnation is organic and therefore contains no harmful substances and is free of fluorides. With BIONIC FINISH ® ECO, a high quality is maintained because it can be washed up to 20 times without affecting the surface treatment.
The breathability is not affected by the treatment and makes it easy for the child to breathe through the clothing.
Read more about BIONIC FINISH ® ECO here
The BIONIC FINISH ® ECO on the outerwear is the guarantee that they have been treated without the use of harmful substances.
Fijne broek, tijdens de ijspret veel gedragen!!
`
Minymo

€32,95