Product description
Lovely warm wool suit made of merino wool in dark blue. The fibers of merino wool are thinner than other types of wool and therefore make the clothing ultra soft and comfortable to wear.
You can use this suit as a midlayer , a middle layer between underwear and outerwear. The suit can also be used as an outer outer layer .
Your baby or toddler will wear this suit with great pleasure and comfort. Wool is moisture absorbent, soft, temperature regulating and self-cleaning. So it is very nice to wear and easy to maintain.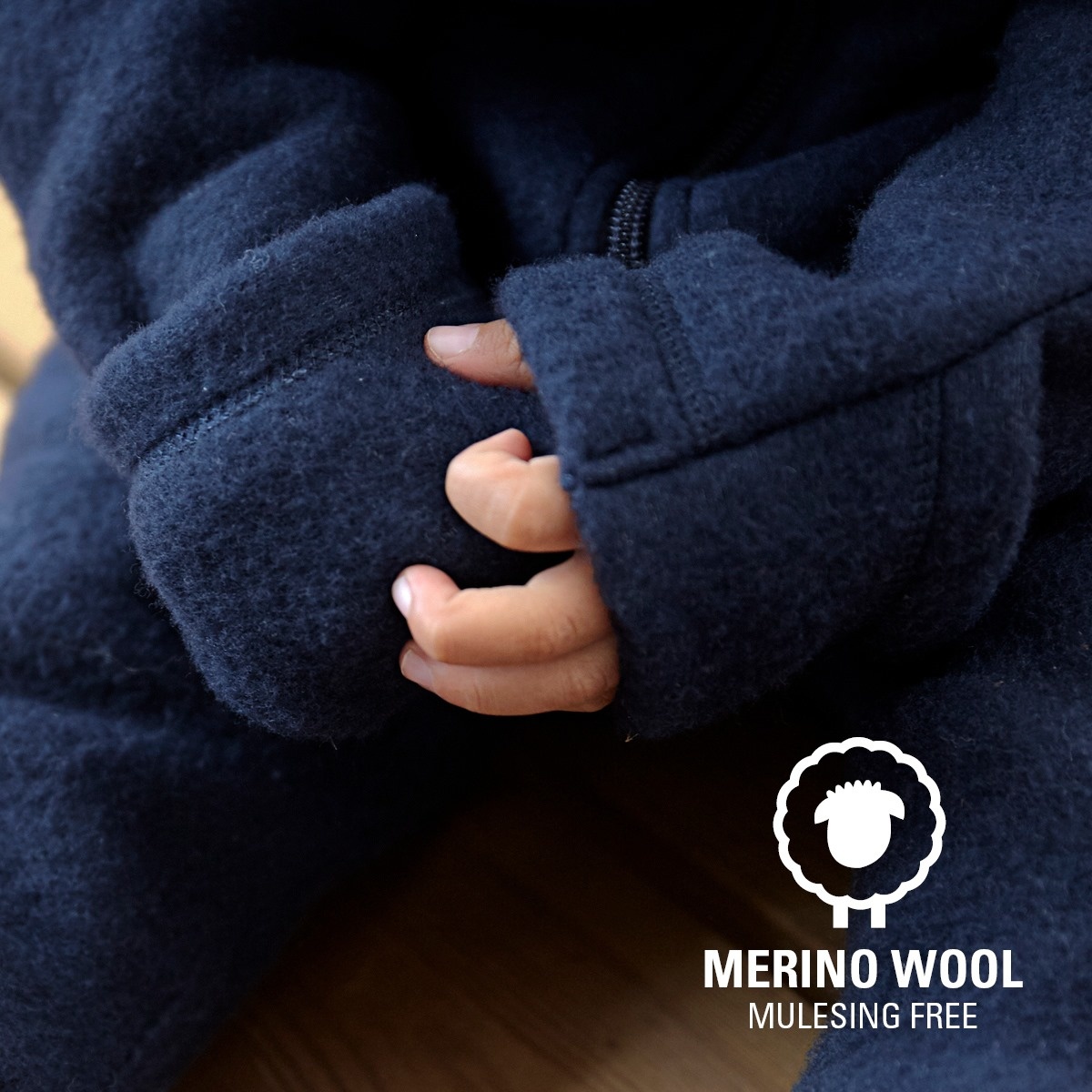 Properties
super soft merino wool, does not itch
the merino wool is mulesing free for better animal welfare
breathable: sweat is wicked away
temperature regulating: warms when it's cold and cools when it's hot.
foldable feet and hands on the suit
extra long and durable YKK zipper
chin guard
oekotex certification: no harmful substances
mid layer
Material
95% merino wool
5% polyester
Washing & maintenance
because wool is self-cleaning, it is not necessary to wash it regularly
it is often enough to air out woolen clothes
if washing is done anyway: on wool wash program or by hand
use special soap for woolen clothes and do not use fabric softener
After washing, shape the clothes and let them dry flat
Lekker warm pak zoals bedoeld
`
MIKK-LINE

€50,00€79,95