Basic work trousers, worker for children
Product description
Does your son or daughter often have broken knees in the pants? Then this might be a nice solution: tough and strong work trousers in black with all kinds of handy pockets. Bring on that job!
Are you looking for larger sizes of these pants? These work trousers are available in several colors from men's size 44. You can find them here .
Details
60% cotton and 40% polyester
two side and back pockets
a thigh pocket
Cordura * knee pockets
a tape measure bag
a ruler pocket.
buttonhole elastic to adjust the pants at the waist.
* Cordura is a brand name for a fabric made from nylon 6,6 fiber: and the general characteristic is that the fabric can withstand heavy loads. The fabric is used for suitcases, backpacks, shoes and military clothing. The material is resistant to abrasive influences (abrasion due to abrasion), cracking and rough treatment.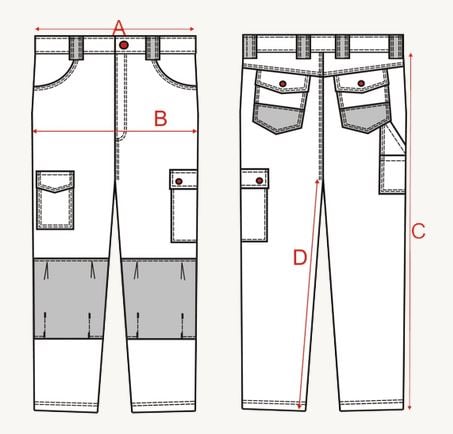 To keep
To keep
To keep
To keep
To keep
To keep
To keep
To keep
By J O.

19 / May / 2021

zeer tevreden
`
Chick-a-dees

€34,95

ME TOO

€12,95€19,95

ME TOO

€12,95€19,95
Chick-a-dees

€34,95