Y-Ply | head, feet, neck and back support
Product description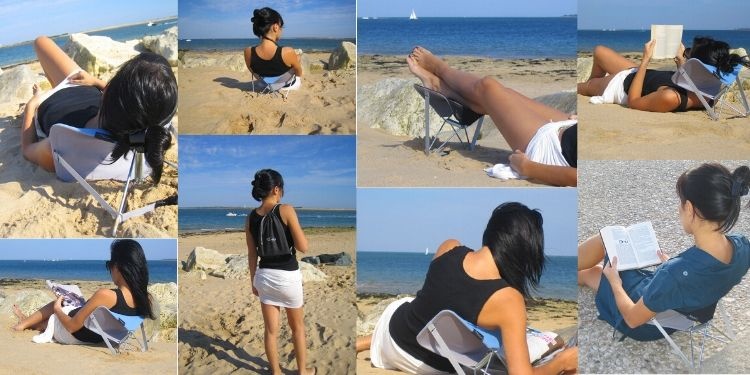 The best product for the summer holidays. This multifunctional beach chair provides support for neck, back, head or feet on and around the water or during a picnic.
On the sand, on pebbles or on grass: for reading, sunbathing, reading, a nap or for a picnic, Yply provides an extra feeling of relaxation. Y-PLY helps you lie, sit and hang in the most comfortable way.
Ready in one click, lightweight, compact and smart. The waterproof storage bag can be used to protect a magazine from getting wet or for wet swimwear. A very thoughtful product!
Characteristics
lightweight
small and foldable
including storage cover/bag & user manual
supported back, neck, feet or head
various colors
award winning design
Specifications
Washable canvas : 35% cotton and 65% polyester
Structure: zinc-coated rust-resistant steel frame
Folded 20 x 25 x 3.5 cm
Expanded 39 x 30 x 20 cm
Weight: 700 grams
maximum weight for the fabric when used as a chair is 80kg.
sturdy polyester carrying case.
Anyone who wants to relax outside will enjoy this very much. When folded, the Y-ply is no bigger than a magazine and weighs just over 500 grams. With an included small bag you can put it in your beach bag, holiday suitcase or with your picnic stuff!

 

 

 

`