Mint Uhmm Box | No. 2 | Pink
Product description
Uhmm Box | No. 2 | Pink
This pink color Uhmm box 02 measures 10x12x7 cm (dbh) and is known as the high model. No. 02 is great for storing food scraps such as pasta and salad. Don't forget, it's great for snacks, sweets, and other treats too.
multifunctional snack and lunch box, microwave and freezer dish and plate in one.
Danish design and made in Denmark
free from bpa, parabens and phthalates
can be unfolded as a plate
no hassle with trays and loose lids
dishwasher safe
easy to store: flat in the cupboard
choice of multiple colors silicone strap
loose straps can be ordered additionally
beautiful design and packaging: nice to give as a gift !
Properties
Dimensions 10 × 12 × 7 cm
polypropylene *: a durable plastic material suitable for food.
BPA free, free from parabens, phthalates and recyclable
silicone strap / strap in various colors
produced in Denmark
cleans up flat: like a plate
dishwasher safe
can be put in the freezer
can be put in the fridge
can be put in the microwave
* This fabric is categorized as plastic number 5. The material of the Uhmm Box can be recycled and when the box is incinerated, only water and a small amount of CO2 will be released into the environment.
Packing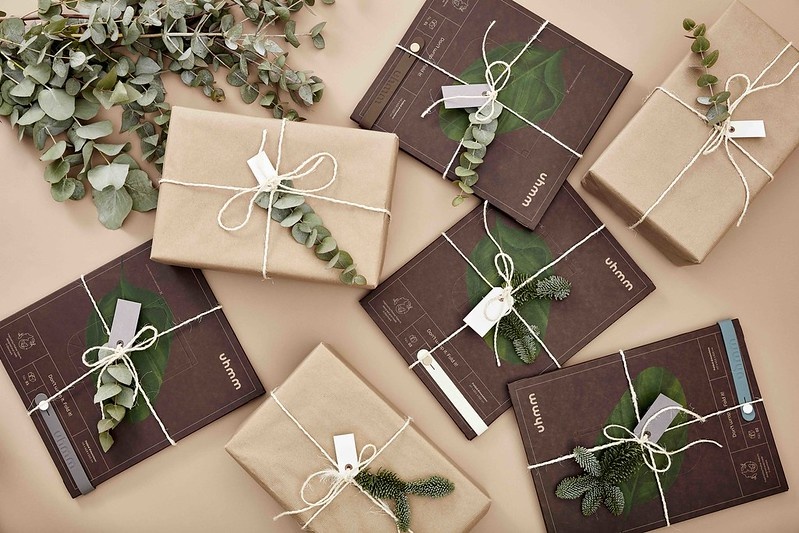 Knowing more?
We have written several blogs with background information and an FAQ page .
Uhmm Box is the ideal, durable (lunch) box or drum that you unfold into a plate. Perfect for on-the-go, school and office. It easily stores in the kitchen cupboard and can be placed flat in the dish rack of the dishwasher.
Uhmm box encourages you to sustainably package and take your food such as bread, lunch or salad with you. No disposable packaging, but a wonderful alternative that really should be seen. Very nice is that Uhmm box can be used in microwave, freezer, refrigerator and dishwasher. Have you left food, made your own ice cream and do you want to freeze it? None of it is a problem. Do you want to heat up your lunch? Uhmm box can also be put in the microwave. There are many possibilities with this multifunctional box.
The beautiful shape and packaging also make it a very suitable gift!
There are also separate straps / straps to order . This way you can change the appearance of your Uhmm Box every time.
Uhmm box

€19,95