Product description
Thermo pants and jacket with tractor print
This army green thermo set consists of a loose pants and jacket and is perfect to keep your child warm and comfortable. It isolates and gives heat to the body. The tractor prints on the suit give the suit a very tough look.
This nice warm set can be used in different ways. Use the suit as an overall over your own clothing to romp in nature. You stay comfortably warm. You can also use the set as extra warm layer under, for example, a rain suit or rain pants. The jacket is also easy to use in the season.
The thermo set has a soft rib board at the neck and sleeves, which gives a very good fit and fits well to the body. The legs and the waist are provided with elastic for a good fit.
The seat and knees are protected by an extra strong and dirt-repellent layer on these spots. Reflection in the dark is on both the sleeve and the leg. Quality mark YKK provides a strong zipper in the jacket. The zipper is also equipped with a handy leather trigger.
An ideal suit so to play outside or to make lovely walks through forest and beach. Your child is not really cold!
Characteristics:
thermo set consisting of a jacket and pants
tractor print
reinforced knees and seat
reflection on the sleeve
YKK zipper
sizes 110-128
The suit is not waterproof. If you are looking for a water-repellent thermal cover, click HERE .
Material: 100% polyester. Wash at max. 40 degrees
This set can also be ordered as thermo overall in the sizes 80 t / m 104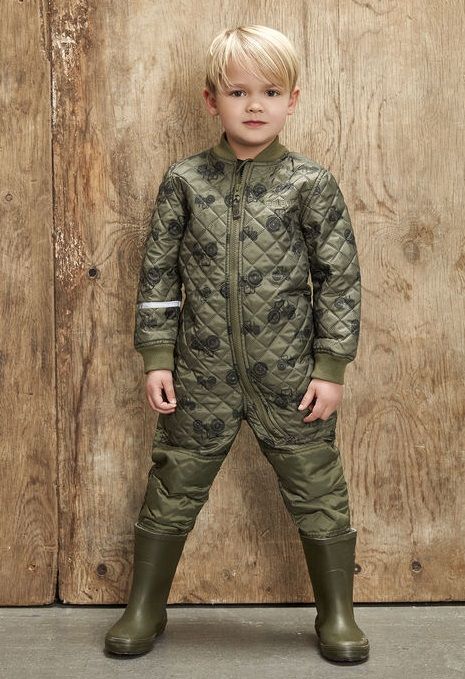 Celavi clothing and durability

The clothing of Celavi is manufactured in a responsible manner. CeLaVi pays particular attention to reducing the impact on the environment. This is a continuous process, in which they continuously assess their responsibilities and evaluate suppliers.

Celavi is convinced that these efforts are worthwhile, and that this is the right thing for the interests of both our children and the interests of the world in which we live.

One of their spearheads is to ensure that their products do not contain harmful dyes and chemicals. They also emphasize the importance of not using nickel or dyes containing heavy metals in their products. Read more about Celavi
`
Playshoes

€10,00€12,50

CeLaVi buitenkleding

€26,00€42,95

CeLaVi buitenkleding

€26,00€42,95
CeLaVi buitenkleding

€26,00€42,95