Handbook for green childcare
Product description
Step by Step to eco-friendly childcare!
Going green is a child's play with this workbook by Green Cement!
Would you like to give more attention to nature during childcare, daycare or in the nursery? But are you not sure how to accomplish this? Or could you use some inspiration?

In that case, Step by Step to Green Childcare, is the book for you. This book helps you getting started on changing your interior on the inside and outside while involving the children. Contact with nature, plants and animals gives you more peace of mind and stimulates the children's development.
The workbook contains tips and tricks and many ideas to get started immediately.

Get started on eco-friendly childcare and contribute to children's growth and development in a green environment!

By completing these steps, you can get qualified for the Quality Label Green Childcare. If you already have this quality label, this book can be a great source of inspiration to sharpen your focus on nature.??

The workbook (IN DUTCH) contains practical roadmaps, many tips and references to other books and websites. The useful worksheets make this book complete. The book comes within a binder to enclose your own arrangements and goals. This way, you have all your tips and tricks by Green Cement within reach!??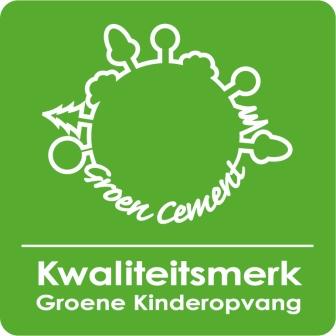 Groen Cement

€29,95