Sustainable children's rain suit JANE | 74-116
Product description
Ducksday Original rain suit - JANE
Green sustainable children's rain suit with raindrop print.
Product Details:
Ecological materials Oeko-tex 100
Windproof and breathable 5000
Super waterproof 10000mm (explanation)
Waterproof zips and taped seams
BiofinishEco water and dirt-repellent layer
Foldable into a small package
Elastic closures at the foot
Velcro on hood and sleeves for a good fit
Fluorescent stripes for better visibility in twilight and dark
Available sizes: 74-80, 80-86, 86-92, 92-98, 98-104, 104-110, 110-116
Windproof , waterproof, breathable and with details that ensure a comfortable fit, the Ducksday children's rain suit is ideal for a windy day at the beach, a wet day in kindergarten or with an extra layer of (fleece) clothing perfect for a portion of snow fun!
This rain suit has been well thought out, in addition to being wind and waterproof, the seams and the zipper are also 100% waterproof. The hood is adjustable with Velcro and there is a nice chin protection so that the zipper does not irritate. The suit is spacious and can be adjusted by adjusting the layers underneath the suit, for example by using fleece or thermo clothing, also in the snow. That gives you flexibility in changing weather!
The reflective stripes make your child clearly visible in the dark and dusk. The suit has three pockets, one of which is on the chest. The rain suit can be completely folded into a small package via one of the pockets on the trouser leg.
Size chart
| | | | | |
| --- | --- | --- | --- | --- |
| Rain suits size | age +/- | sleeve length from shoulder to end of sleeve | inseam length | length from shoulder to end of trouser leg |
| 74-80 | 9-12 months | 37 cm | 23 cm | 64 cm |
| 80-86 | 12-18 months | 39 cm | 24 cm | 68 cm |
| 86-92 | 1.5-2 years | 42 cm | 25.5 cm | 71.5 cm |
| 92-98 | 2 years | 44 cm | 32 cm | 80 cm |
| 98-104 | 4 years | 47 cm | 42 cm | 90 cm |
| 104-110 | 5 years | 49 cm | 50 cm | 100 cm |
| 110-116 | 6 years | 52 cm | 56 cm | 111 cm |
Durable rainwear
Ducksday makes durable rain and winter clothing for children up to size 116. Children's clothing with Oeko-tex 100 certificate.
BioFinish
When buying outerwear, high quality is important and suitable for different weather conditions. Since children often play outside for several hours in a row, it is important that they do not get wet and cold. A coating and impregnation is used to make the outerwear waterproof or water-repellent.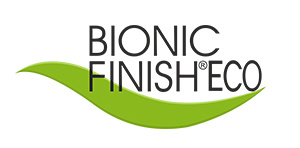 BIONIC FINISH ® ECO, is a recognized symbol that indicates that the impregnation is organic and therefore contains no harmful substances and is free of fluorides. With BIONIC FINISH ® ECO, a high quality is maintained because it can be washed up to 20 times without affecting the surface treatment.
The breathability is not affected by the treatment and makes it easy for the child to breathe through the clothing.
Read more about BIONIC FINISH ® ECO here
The BIONIC FINISH ® ECO on the outerwear is the guarantee that they have been treated without the use of harmful substances.
Ducksday collection

Ducksday is a new brand in the collection for us and we hope to expand it soon. Are you looking for other sizes / colors or more products from the Ducksday collection? Then be sure to contact us! We are happy to order these for you and for childcare organizations we are happy to make a tailor-made offer.
Ducksday

€63,50