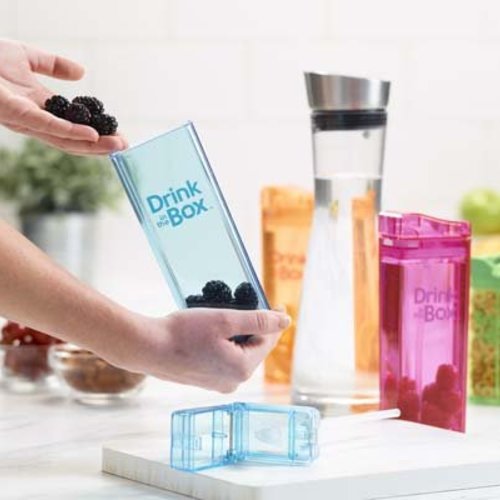 Extra large drink in the box for the big thirst, older children and adults.
Drink in the Box LARGE
After many positive reactions to the refillable packages of Drink in the Box, there is now also a larger version. The first packages still had a capacity of more than 2 dl, the new Large version contains no less than 3.5 dl.
The large Drink in the Box has many advantages and is suitable, for example, for older children or children with greater thirst. They no longer have to refill often; there is more simply more.

So great for playing on the sports field, on a school trip or vacation and not to forget en route and to school.