De nazomer kan lekker zijn met het kwik vaak net onder of boven de 30 graden. Of regenachtig met af en toe zon. Maar in september komt langzaam aan de herfst in het vizier. Maar wat doe je je kind aan als het wat frisser wordt maar een winterjas overdreven warm is? Ik heb mijn favoriet al gevonden: het gewatteerde jack van de thermo set van Celavi.

Gewatteerd jasje 
Het jasje avn deze set, door mij gebombardeerd als het tussen-seizoen-jasje is erg praktisch als het al wat frisser wordt maar te warm voor een winterjas.

Je draagt het nu als een los jasje en straks als het écht koud wordt is het een perfecte tweede laag eventueel samen met de bijbehorende thermo broek.

Je kunt het ook gebruiken onder een ongevoerd regenpak, of als extra laag bij sneeuwpret. Het jasje én de broek zijn ontzettend veelzijdig. Hier heb je, mede omdat de kleding van Celavi ruim valt, langere tijd plezier van.

De broek kan in de herfst ook los gedragen worden bij avonturen buiten. De billen en de knieén zijn versterkt en waterdicht zodat in het spelen op nat terrein je comfortabel droog blijft.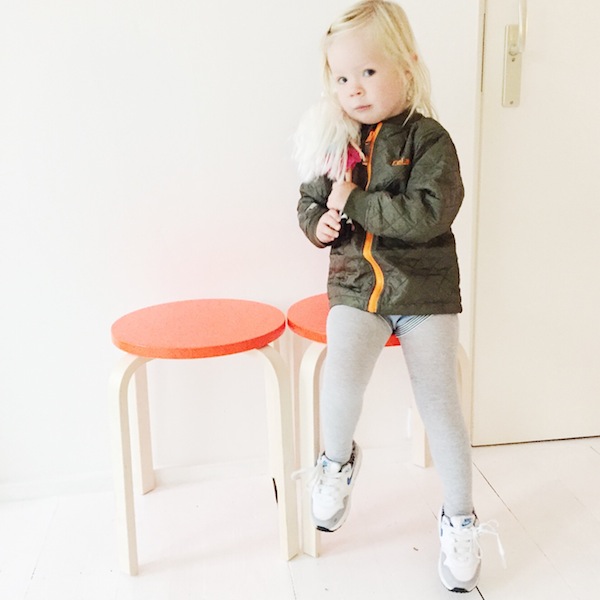 Citymom.nl
Bettina van Citymom.nl stuurde ik een tijd geleden een stoer legergroen exemplaar. Zij plaatste bijgaande foto op haar blog en vertelde dat haar dochter het jasje niet meer uit wilde doen. Leuk om te horen!
Gewatteerde broek
De broek van deze mooie set heeft een breed elastiek in de taille en elastiek in de broekspijpen. Zo blijft alles goed op zijn plek.
Ook op een vochtige glijbaan, trampoline of nat gras is de broek niet in een ommezien nat. Dat komt omdat de knieën en de billen versterkt zijn met een waterdichte laag. Erg praktisch bij mooie buitenavonturen.


Seizoensbreed
Je zult veel plezier beleven aan deze praktische set van broek en jack, de mogelijkheden zijn eindeloos en ze zijn goed te combineren met regen- en skikleding. Dit Scandinavische merk is erg slijtvast en valt ruim dus je kunt het lang door dragen. Oh ja en niet onbelangrijk: zowel het jasje als de broek zijn voorzien van reflectie. Wel zo veilig in het schemer en het donker.


Kleuren en maten
Alle pakken zijn verkrijgbaar in maat 80 t/m 128 in diverse kleuren. Oh ja en niet onbelangrijk: zowel het jasje als de broek zijn voorzien van reflectie. Wel zo veilig in het schemer en het donker.
Waterdichte variant en overalls
De thermopakken zijn zo populair dat ik de collectie heb uitgebreid met thermo overalls en thermo sets. Sommige zelfs met een waterdichte PU laag. Heerlijk voor het buitenspelen bij vochtig en kouder weer.
Er zijn sets met een tractor print of met een metallic vlinder print.