Misan Keller - 10 / Jun / 2016
Drink in the Box Large
Drink in the box breidt uit met verschillende nieuwe producten waaronder een extra groot hervulbaar drinkpakje. Ook weer gemaakt van duurzaam Tritan plastic. Vorig jaar introduceerden we Drink in the Box met groot succes in onze winkel. Dit drinkpakje verving talloze wegwerppakjes en was gemaakt van praktisch onverwoestbaar Tritan plastic. Dit jaar heeft dit pakje er een grote broer bij: Drink in the Box large.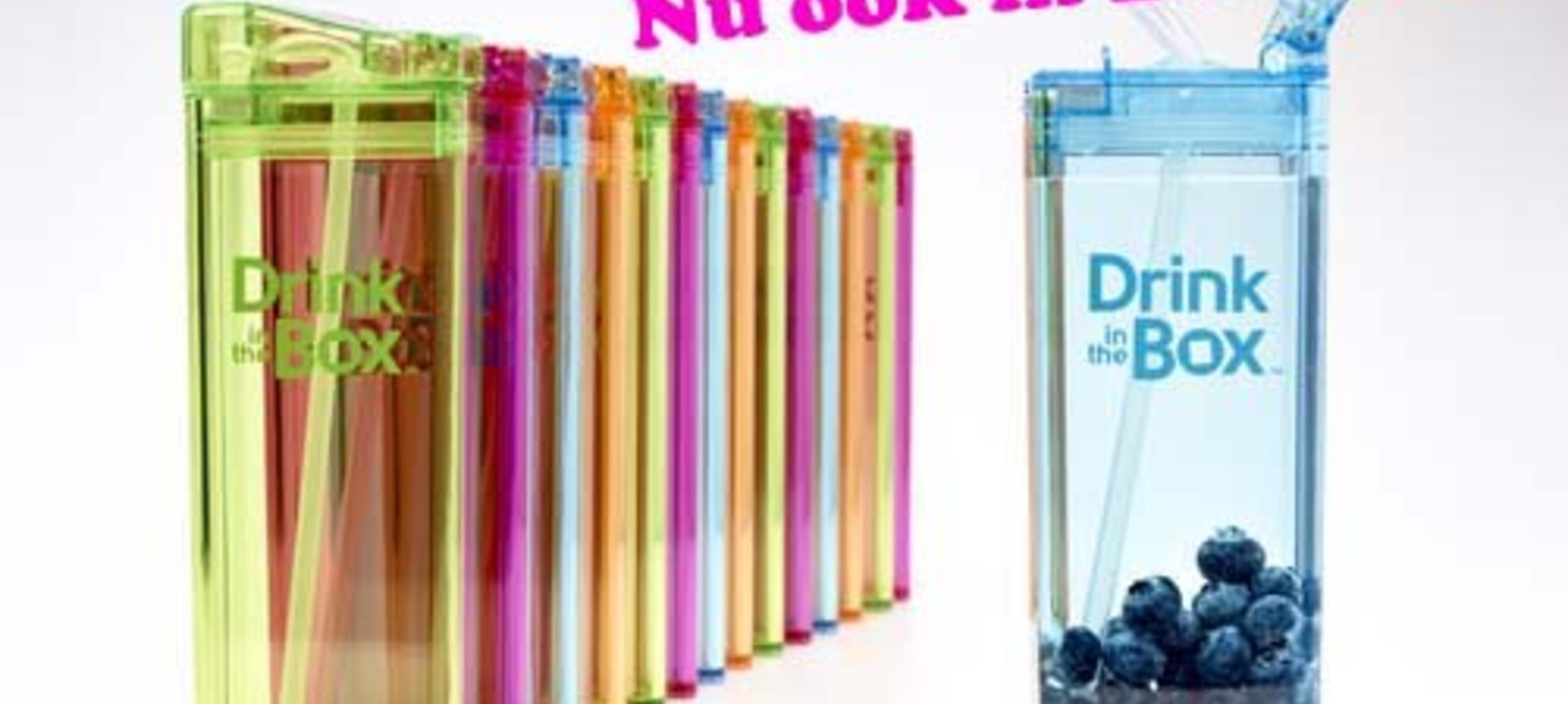 Drink in the Box Large

Na veel postieve reacties op de hervulbare pakjes van Drink in the Box is er nu ook een grotere variant. hadden de eerste pakjes nog een inhoud van ruim 2 dl, de nieuwe Large variant bevat 3.5 dl. 

De Large variant heeft veel voordelen en is ook geschikt voor oudere kinderen of kinderen met grotere dorst. Zij hoeven niet meer vaak bij te vullen; er zit meer simpelweg meer in.

Erg geschikt dus voor op het sportveld, mee op schoolreisje of vakantie en niet te vergeten onderweg én naar school. 
Bestel jouw drinkpakje per stuk óf in een voordelige set van twee of vier stuks. Je bestelt ze snel en eenvoudig op onze website. Levertijd is 1-2 werkdagen.
Personaliseren
Ook jouw Drink in the Box Large is te personaliseren.

We maken toffe naamstickers voor álle producten van Drink in the Box.

Handig op school, als meer kinderen een Drink in the Box hebben. ;-)






 
Bewaren
Bewaren
Bewaren