Wegens het grote succes van vorig jaar doen we ook dit jaar weer mee met zgn. BlackFriday. Overgevlogen vanuit Amerika: de vrijdag na Thanksgiving. Black Friday wordt beschouwd als het begin van het seizoen voor kerstaankopen. Om de mensen naar de winkels te trekken, adverteren veel winkels met speciale aanbiedingen.
Met Sinterklaas én Kerst in aantocht hebben we een aanta mooie aanbiedingen voor je verzameld. Om gebruik te kunnen maken van deze aanbiedingen kun je gebruik maken van een kortingscode.

Gevoerde regenlaarzen: 20% korting!*
Bestel je tijdens het BlackFriday weekend deze gevoerde regenlaarzen, dan krijg je met BF2016 maar liefst 20% korting op deze prachtige gevoerde regenlaarzen. Ze zijn verkijgbaar in drie verschillende kleuren: rood, blauw en donkergroen. Bestel op tijd, de levertijd is 3-5 werkdagen.
Ook op alle natuurrubberen kaplaarsjes van Celavi krijg je met dezelfde code 20% korting!
Gepersonaliseerde zak van Sinterklaas: 20% korting*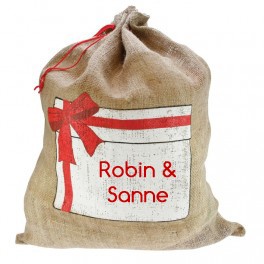 Bestel je tijdens het BlackFriday weekend deze jute zak van Sinterklaas Dan krijg je 20% korting!

De tekst wordt in rood velours (soort flueweel) op de zak gedrukt. Hier heeft u járen plezier van!

Bestel 'm gauw, dan is hij nog op tijd in huis voor Sinterklaas! Kortingscode: BF2016



Altijd voordelig: 
Drink in the Box in sets van twee, drie of vier stuks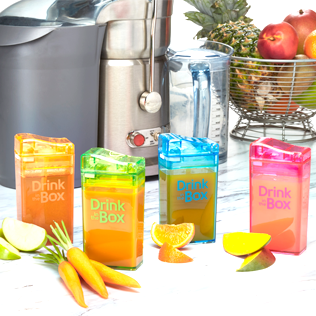 Het gehele jaar door hebben we voordelige sets van Drink in the Box en Drink in the Box Large in sets van twee en zelfs 4 stuks.

Normaal kost een set van twee stuks €23.90, bij ons slechts €22.50. Voor de set van vier stuks betaal je €45 in plaats van €47.80.

Naast een origineel, en duurzaam Sinterklaas of kerstcadeau is het ook een populair cadeautje voor een verjaardag. We kunnen ze ook voorzien van zo'n leuke naamsticker.
Drink in The Box vul je zelf keer op keer met (fruit)water, sap of een andere koude drank. Ze zijn absoluut lekvrij, vaatwasserbestendig én ijzersterk.
Nieuw zijn de sets van drie waarbij je van elke soort één product hebt: een Drink in the Box, een Snack in the Box én een drink in de Box Large. Bestel ze op tijd voor Sinterklaas en grijp niet mis!


*Onze BlackFriday aanbiedingen zijn geldig vanaf vrijdag 25 november t/m zondag 27 november 2016 .
De kortingen zijn niet achteraf te verrekenen, let dus goed op bij het afronden van je bestelling.
Bewaren
Bewaren
Bewaren
Bewaren
Bewaren
Bewaren
Bewaren
Bewaren
Bewaren
Bewaren